This September, the library will be featuring a program called My Ideal Bookshelf as part of the One Book, One San Joaquin program. Local community members were asked for a list of the books most meaningful to them. Local artists then brought these lists to life and the results will be featured in September in many of our branches. For more information about One Book, One San Joaquin and the Ideal Bookshelf project follow this link!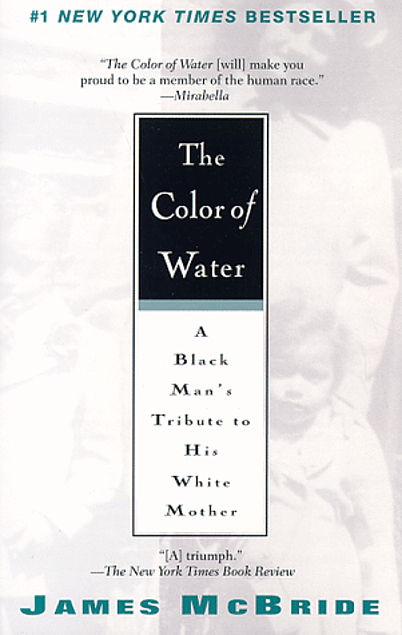 This project enabled us to see what books were important to people and why. As the lists came in, I started to add so many more books to my "read these soon" list. One of them is James McBride's The Color of Water. McBride, in search of the truth of his own background, tells the story of his mother, Ruth McBride Jordan who was widowed twice and raised twelve children.
The narrative switches between Ruth's early life and McBride's experiences as a child and describes
her experience as a Jewish woman married to black man in the 1940's. Though she faced poverty and racism, Ruth developed a sense of self and successfully raised all of her children in a time when the odds were against them.