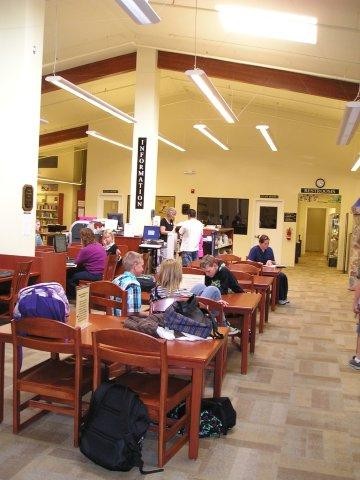 This will be my last blog with SSJCPL (unless they let me come back as a guest blogger someday...pretty please). I have accepted a job at another public agency in Stockton. It's a different opportunity to help our community, so I hope you won't hold it against me, dear readers!
Ripon Staff
I hope you have all enjoyed reading my misadventures with my Short Attention Span Challenge, my money saving tips in Miss Moneypennypincher Blog, and yummy food talk in The Reader Digests. They might have seemed a little random and unrelated, but I hope they conveyed my overall message:

The library is an awesome, useful, empowering, and necessary place!
Staff at Tracy Mall for flash mob
I have been so lucky to work here for the past 8 years, with wonderful and dedicated coworkers, enthusiastic customers, and a community of wonderful library friends! I will miss seeing you all everyday!