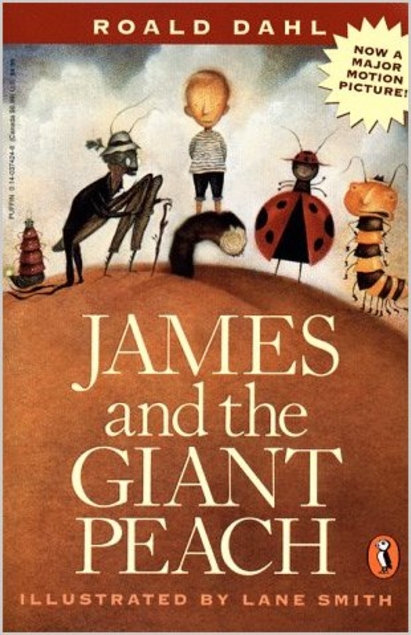 Roald Dahl is one the classic children's writers. Everyone has read one of his books. James and the Giant Peach happens to be my niece's favorite, even now that she is all grown up!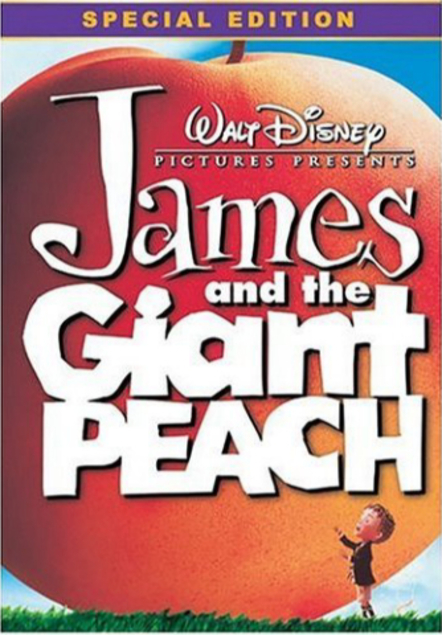 Many of Dahl's most popular books have a similar theme, an unhappy child has a magical experience. In James and the Giant Peach, an orphan named James who is living with his two mean aunts ends up on a wild adventure in a giant peach and becomes fast friends with the insects inside. Together the inhabitants of the peach go in search of a better life.
The book was adapted into a live-action/animated hybrid film in 1996 by director Tim Burton. As is Burton's tradition, the animated is stop-motion clay animation. The film is a treat and Burton not-so-scary style works well for the story. If your children enjoy the movie, pick up the book! Or if you haven't seen the movie, hop roll to it.
Which of these Roald Dahl film adaptations is your favorite?
1. James and the Giant Peach
2. Charlie and Chocolate Factory