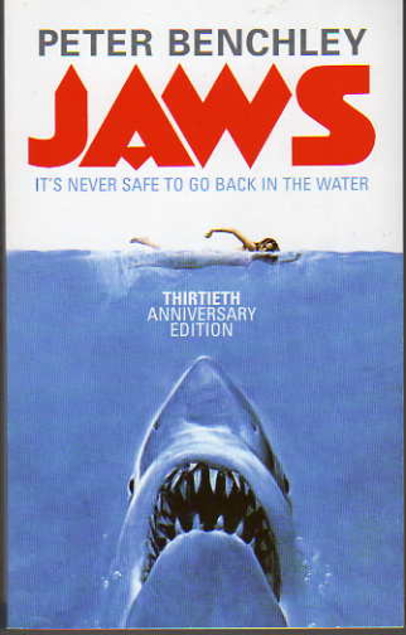 Welcome to the scariest month of the year!
One of "the" classic thriller films is Steven Spielberg's Jaws (1975). It was the highest grossing film of the time and spawned three sequel films. In the film, local law enforcement, with the help of a marine biologist, try to capture the great white shark that is terrorizing their beach town.
The movie was based on the 1974 book of the same title by Peter Benchley. The book, which was Benchley's first fiction novel, was inspired by real-life shark attacks. The book was a best-seller for 44 weeks and sold 20 million copies.
Benchley went on to write several other sea-centric thrillers that were also adapted into film.
Cover courtesy of LibraryThing