I hate to admit it, but I've been ignoring my own book bucket list lately. This past Saturday however, I found myself with a rare free afternoon. My friends were out of town and I had no plans to be with family. So I looked at my list and decided to pick up Isabel Allende's The Island Beneath the Sea. Luckily, I've made a habit of buying used books from Friends of the Library book sales, so the book was happily sitting on a dusty shelf waiting for me to pick it up.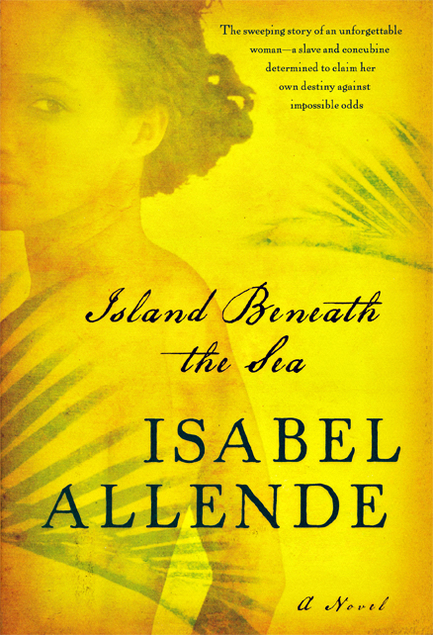 I've wanted to read Allende's books for a long time. One of my favorite writing styles to read have a lot of mystical realism, and this is a style she's known for writing. Allende was born in Peru, and her family moved to Chile when she was a child. Allende is also known for writing about her own experiences, the death of her daughter, and stories about women overcoming impossible obstacles.
She's also known as the world's "most popular Spanish-language author."
The Island Beneath the Sea follows the story of Zarite, who only knows a life of slavery. She was sold to a French plantation owner to be his wife's chamber maid, but he quickly became dependent on her as well. This story spans four generations and follows Zarite as she comes into her own.
I don't want to go into too much about the plot, as I just started and don't want to spoil anything. If you're looking for a strong female writer, then Isabele Allende is your woman.