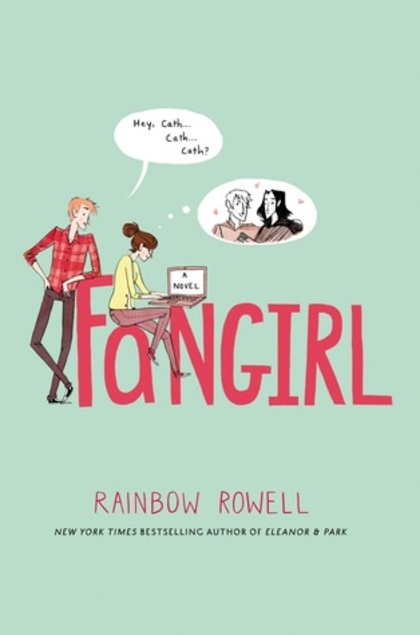 In the world of Fangirl by Rainbow Rowell, who wrote the ever so popular Eleanor and Park,the Simon Snow series is one of the biggest franchises on the planet. It is a series of seven books set in a magical world full of magical creatures and is written by a British author. It is about the young mage Simon Snow who doesn't know he's a magician but finds out that he has been accepted to study at Watford School of Magicks! According to the Rowell, the Snow series has been published in 52 languages and has movie adaptations that have broken all of the box office records.
Sound familiar?
The story follows the Simon Snow fanatic Cath, as she navigates through her first year in college. When I call Cath a fanatic, I mean she is a HARDCORE Snow fan. She dresses up for all the movies, participates in Harry Potter, I mean Simon Snow, forums on the internet, and even writes Simon Snow fanfiction. Cath is dealing with her new found independence, snarky professors, and first loves all while being consumed by her Simon Snow obsession.
I really connected with the premise of this novel. If you skim through my past blogs you might be able to tell that I'm a Harry Potter fan. Anyone that knows me well knows that I'm a Harry Potter fanatic. I've done the dressing up for book releases and movies, read the new book release in one sitting, and can tell you the middle names and birthdays of all the main characters. However, unlike Cath in the book, I never was interested in Harry Potter fanfiction. I just want to MAKE THIS CLEAR!
So when I first heard that there was going to be a book about a girl with similar ... proclivities as me, I knew I had to check out this book.