by Alex Haley, published 1976.
Roots starts the story of an African adolescent, Kunta Kinte, who is captured and sold into slavery in the United States during the 18th century and continues by following the lives of his alleged descents.
The book was adapted into a highly rated television
mini-series in 1977 starring a young LeVar Burton (Star Trek, Reading Rainbow).
Mutiny on the Amistad:
The Saga of a Slave Revolt and Its Impact on American Abolition, Law, and Diplomacy
by Howard Jones, published 1987
The mutiny and attempted escape of enslaved Africans aboard the La Amistad led to a highly publicized court case in 1851, United States vs The Amistad Africans.
The story was adapted into the film Amistad by Steven Spielberg in 1997. The screenwriter based the screenplay on Jone's book.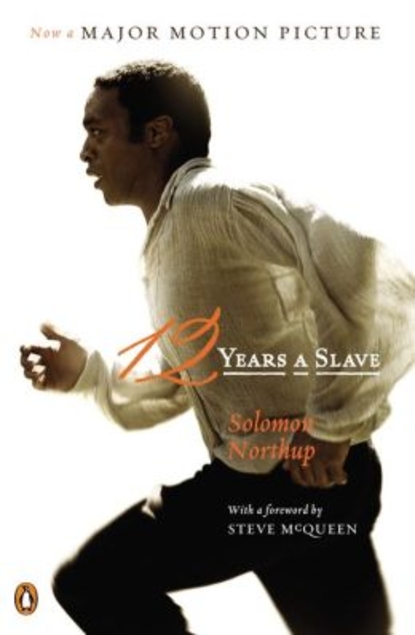 12 Years A Slave
by Solomon Northup, published 1853
12 Years A Slave is the biographical narrative of a New Yorker, Solomon Northrup, who was kidnapped and sold into slavery in 1851.
It was adapted into film by British director Steve McQueen in 2013 and has been very popular this award season. To read more, see Bucket Book List: Academy Award Nominations.