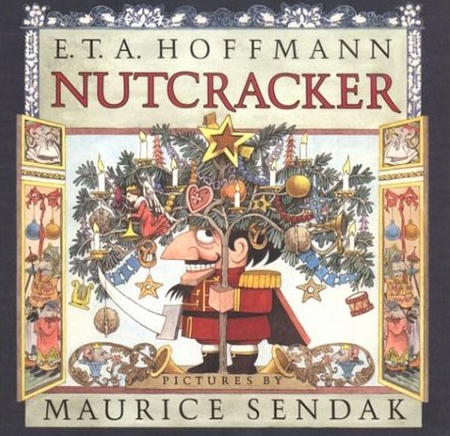 The Nutcracker that we all know and love is almost two hundred years old. The Nutcracker and The Mouse King, a novella by German author E.T.A. Hoffmann, was originally published in 1816. It's the story of a young girl who
meets a nutcracker prince and discovers

a secret world of toys.
Since it's publication, the book has been adapted on stage and film. The world famous ballet, which premiered in St. Petersburg, Russia in 1892, was based on Alexander Dumas adaptation of Hoffmann's story. The version my child-self is fond of is from 1986, designed by Sendak, with
Macaulay Culkin as The Nutcracker.
If you've never seen The Nutcracker before you can catch it at San Joaquin Delta College on December 21st.