Whenever the New York Times puts out a book review, you can be pretty sure that it's reliable enough to tell whether the book is a bomb or good (enough). But when Stephen King writes a review for the New York Times, you can be sure to trust it. Recently, King wrote a review about Donna Tartt's The Goldfinch that said,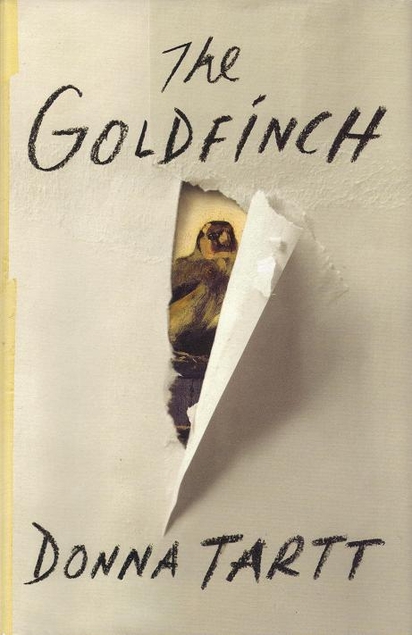 "The Goldfinch is a rarity that comes along perhaps half a dozen times per decade, a smartly written literary novel that connects with the heart as well as the mind....Donna Tartt has delivered an extraordinary work of fiction."
So, after seeing that review, I was really excited when The Goldfinch came in. Within the first few pages, we find out that Theo Decker's mother is dead. I'm not spoiling anything to tell you this, so don't worry. After Theo's mother died, he was left in the possession of the painting, The Goldfinch. Theo's entire life revolves around this painting and his dumb luck of having it fall into his possession. Tartt is known for her character development, and we get to see the evolution of Theo from a delinquent teenager to a functioning adult.
I haven't finished this book yet, it is quite long, but I'm loving it so far. If you're on the lookout for some awesome fiction, I'd checkout this book. (Literally)