I suspect only the nerdiest of us word nerds know the definition of morpheme. I happen to think it's a useful word, for anybody who ponders the meaning of words. A morpheme is the smallest part of a word that conveys meaning, without being able to be divided further. For instance, consider the word suitcase. It is made of two morphemes: suit and case. Morphemes are like the atoms of words; taking them apart further leaves you with letters, that don't particularly mean anything by themselves
.
Photo courtesy of mattbuck4950's photostream on Flickr.com. Some rights reserved.
Lately, I've thought about the multiple meanings of the word portmanteau. I am most familiar with its meaning as a literary device. A word that is made from the morphemes of other words is called a portmanteau (for example, the term bureaucrazy, to emphasize the madness of bureaucracy.) I wondered why the term portmanteau is used for this device.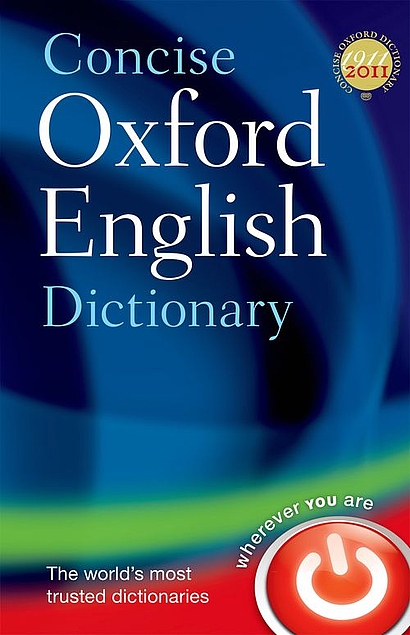 I always turn to a dictionary when I have a question like this. The
Concise Oxford English dictionary

is available at several of our library branches. It tells me the word portmanteau came from two French words: porter, meaning carry, plus manteau, meaning mantle.
The orginal definition of portmanteau is a big piece of luggage. As time went on, the term was applied more specifically, to a piece of luggage that opens into two equal parts.
The word portmanteau has also become a metaphor for anything that divides into two parts. (It's interesting to note that meanings can continue to expand beyond the morphemes they contain; neither porter nor manteau have anything to do with division into two parts.)
So, it appears that the "two part" concept is the reason the literary device is called a portmanteau. Whatever you call them, portmanteaus are fun. Yesterday, I laughed when my son described the last slice of cheese in our refrigerator as "provalonely."
What examples of portmanteaus have you heard? Do you have any favorites?
P.S. Since I brought up the subject of luggage in this post, I can't resist mentioning the walking luggage character in Terry Pratchett's Discworld series. This is no ordinary luggage, and I'm not even talking about its ability to walk.