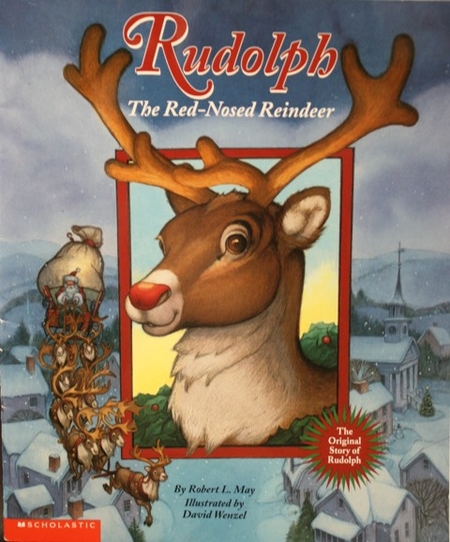 Rudolph, The Red-Nosed Reindeer is a Christmas icon. Few may know that the character originated in a 1939 tale written at the request of Montgomery Ward to sale in the famous Montgomery Ward catalog.
The story follows a young Rudolph whose unique red nose gets him shunned by the other reindeer until Santa calls on him, and his nose, to save Christmas. The tale was followed by two sequels, movies, and a famous song written by the author's brother-in-law.
Rudolph the Red-Nosed Reindeer (song)
As a kid, my favorite of the Rudolph movies was the 1964 stop-motion animated film which departs from the original story a lot. Rudolph gets in to all sorts of crazy adventures and meets all sorts of characters who never make an appearance in the book, like the Abominable Snowman. If you've never watched it you're missing out!
Test your reindeer knowledge: Name of of Santa's Reindeer!
The answer will be posed in the comments section.