Mary Poppins is the first book in a series of six written by English author P.L. Travers. In the first book, published in 1934, the Banks family is in need of a new nanny after their old one leaves in a huff. Mary Poppins blows in on a strong wind to fill the position. The children and Ms. Poppins proceed to have all sorts of wondrous adventures together.
The story of Mary Poppins has been adapted into a very successful film and stage play. The 1964 Walt Disney musical film, starring Julie Andrews and Dick Van Dyke, is considered a family classic. The film, which featured a nicer Mary Poppins than the books, had adventures from all of the books as well as new adventures created just for the film. The movie is great fun and the music is fantastic. If you've never seen it you are missing out.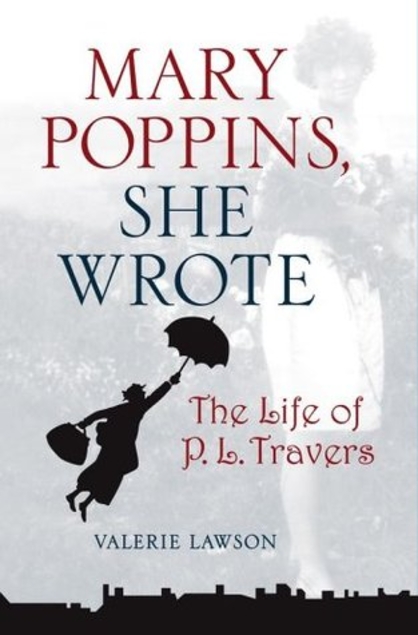 Saving Mr. Banks, a biopic released in theaters this month, chronicles the life of P.L. Travers including the negotiations between Travers and Disney for the film rights to books. Travers' life story and encounter with Disney is also chronicled in the biography Mary Poppins, She Wrote: The Life of P.L. Travers by Valerie Lawson.
If your children are into fantasy grounded in real life, then they may love the Mary Poppins books and if you are into biographies, then you may want to pick up a copy of Mary Poppins, She Wrote.
Saving Mr. Banks Trailer (2013)