It's December 20th. I have only three real days of shopping left. I'm still not done and I'm trying not to completely freak out. (Brothers of mine, I promise you won't go without!) Since I always end up scouring the internet for gift ideas last minute, I thought I would make a list of my own.
Here's a few bookish gift ideas: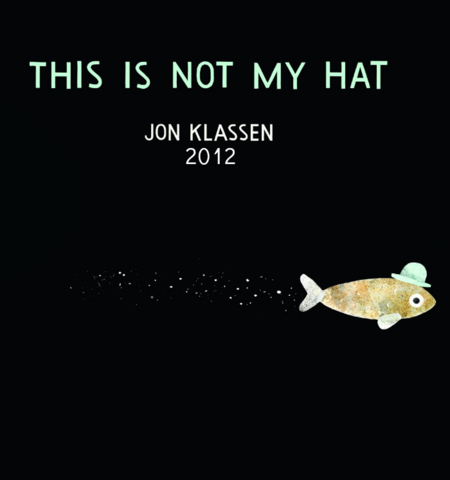 The picture book This is Not My Hat by Jon Klassen is not only hilarious, but imparts some helpful life lessons as well. It is the 2013 winner of the Caldecott Medal from the American Library Association too. Follow the journey of a little fish who just happens to "find" a hat. Yikes!
Katherine Applegate's The One and Only Ivan is the Newbery Award winner for 2013. The story is about Ivan, the gorilla happily living at a mall. He loves his fellow animal friends and likes to focus on his art. However, when Ivan meets the baby elephant Ruby, who was taken away from her elephant family, Ivan's perspective on life quickly changes. This chapter book would be perfect for a young reader. (The cover is also one of my favorites this year!)
Teens are almost the easiest to buy for this season. There are so many popular series out that appeal to fans of multiple genres. Suzanne Collin's The Hunger Games series is still huge, especially with the recent release of Catching Fire in theaters. Veronica Roth's Divergent series is another good option, as the movie in that series will be coming out this March. (Yay!) And as always, there's Harry Potter. (Shameless plug, I know)
One of my favorite books I read this year was James McBride's The Color of Water. This year, McBride's new book The Good Lord Bird won the National Book Award for Fiction from the National Book Foundation. The story begins in 1857 when the young slave, Henry Shackleford, leaves the Kansas territory with abolitionist John Brown after a violent argument. However, after a case of mistaken identity, Brown believes Henry is actually a girl. The pair eventually end up at Harper's Ferry, one of the many catalysts of the Civil War.
Vader's Little Princess and Darth Vader and Son are some of the funniest Star Wars books I've ever seen. If Lord Vader ever knew about the existence of his children (sorry spoiler alert), then maybe the scenes in these books may have actually happened. Very funny and good for all ages!
For lovers of non-fiction, the recent release of Hitler's Furies: German Women in the Nazi Killing Fields by Wendy Lower is really fascinating. Lower has done quite a bit of research on the involvement of the much ignored presence of women in Nazi Germany. This is a must read for any history buff.